As our client, you will have a team of highly qualified professionals working for you to provide you with the best coverage for you, your family, or your business. Building a long-lasting relationship with our clients is our number one priority.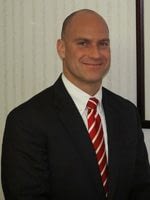 Stephen James Bittel
Agency President
A Greenville native, Steve joined his father's business in January of 1999. Before his time at Bittel & Company, Steve graduated from Greenville High School and earned a Bachelor's degrees in Business Administration from Clarion University. In 2007 Steve bought the agency from his father Jim Bittel. A second generation insurance agent, he is licensed to sell all lines of insurance, while servicing both individual and commercial clients. He has served on the local Salvation Army Board since 2010. Steve is married to his wife Laurie Bittel and a father of two beautiful daughters Kayla and Aubrey. When he's not spending time with his family, Steve is in the woods sitting in his tree stand or hitting the Snowmobile Trails in New York.
James Bittel Jr.
Founder
James Bittel Jr. has over 50 years of insurance experience. He is active in the Greenville community serving on the Greenville Area Economic Development Corporation Board, Board of Trustees of Greenville Savings Bank and the Board of Trustees at Thiel College.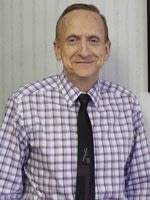 Lawrence B. Franklin Jr.
Vice President
Born in Grove City, Larry started out in the insurance industry in 1973 as a Prudential Life insurance agent for 10 years. He then worked for McClure-Watson until the formation of Bittel & Company. Bringing over 20 years of experience to the agency, Larry was a key asset in building Bittel & company to what it has become today. Larry now brings over 40 years insurance experience to the table.
He was the Rotary Club Youth Exchange Chairman for the Eastern State Student Exchange for over 25 years and during his time of service he personally hosted over 30 foreign exchange students in his own home. Larry has also been the Treasurer for The Evangelical Lutheran Church of the Holy Trinity here in Greenville for the past 25 years. In his sparse free time, Larry enjoys cooking and walking his dog Bella. Larry holds Property & Casualty, and Life & Health Licenses in Both PA and OH.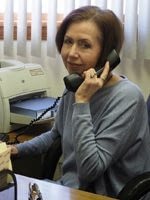 Sheila DeArment
Customer Service Representative
Sheila is a lifelong resident of Greenville. She has been employed with Bittel & Company for over 17 years as an insurance sales specialist. She is always making sure our customer get the best coverage for the best price. Sheila started working in the insurance industry back in 1973 before using her years of experience to become an important part of the Bittel & Company team. When she is not shopping rates for our clients, Sheila enjoys cooking, gardening, and playing with her dog Murph.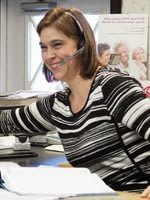 Noreen Mott
Customer Service Representative
Noreen started working for an Erie Insurance Agency in 1995 close to her hometown of Saegertown, PA. In 2005 she joined the Bittel & Company team here in Greenville. She is a detail oriented insurance specialist that always has her customer's best interest in mind. Noreen brings over 20 years of insurance industry experience and is a great asset to the Bittel & Company team. She is a proud mother of two sons and enjoys spending her time off reading a new book or going to Zumba class. She is a proud Commodore Perry Wrestling fan and can be seen supporting the wrestlers at almost every match.
Heidi Griffith
Customer Service Representitive
Heidi joined Bittel & Company in September 2016. She brings over 16 years of insurance industry experience with her. Heidi and her husband Mark are the proud parents of two daughters and live in Hermitage, PA. When Heidi is not working, she enjoys attending her daughters' sports events, watching the Pirates, and camping.